Canada hiện nay là một đất nước không chỉ thu hút mọi người trên thế giới đến du lịch bởi vẻ đẹp vô cùng thu hút được thiên nhiên ưu ái ban tặng mà nó còn là môi trường học tập đáng tin cây cho các học sinh, sinh viên quốc tế bởi chính sách việc làm hấp dẫn, bằng cấp được quốc tế công nhận. Nhưng để chọn được một ngôi trường ưng ý không phải là việc dễ dàng gì, chúng ta không chỉ tìm hiểu về ngành nghề, sở thích mà còn cả vị trí địa lý của trường học như thế nào?
Các trường đại học tại các tỉnh bang Canada
Tỉnh bang
Thành phố

Trung tâm

Vị trí
Trường Cao đẳng
Đại học
Quebec
Quebec

Montreal

Số 1
Lester B. Pearson School Board

YMCA International Language School

CDI College

Inter-Dec College

Montreal International Language Centre

LaSalle College Montreal

Montreal College of Information Technology

Montreal Technical College (MTC)

Concordia University

University of Quebec

McGill University

Bishop's University

Universite de Montreal

Universite Laval

Ontario
Toronto

Ottawa

Số 2
Columbia International College

Agonquin College

Centennial College

Conestoga College

Confederation College

Fanshawe College

George Brown College

Georgian College

Humber College

Loyalist College of Apply Arts and Technology

Mohawk College

Niagara College

The Great Lakes College of Toronto

Seneca College

Sheridan College

St. Lawrence College

University of Ontario Institute of Technology

ILAC

Fleming College of Applied Arts and Technology

Fieldstone King's College School

Durham College

Cambrian College

Bronte College

Birmingham International Collegiate of Canada

Ontario College of Art

Conestoga College

Seneca College of Applied Arts & Technology

Cònederation College of Applied Arts & Technology

St. Clair College

Lambton College of Applied Arts & Technology

Trent University

Carleton University

York University

Laurentian University of Sudbury

Lakehead University

McMaster University

Queen's University

OCAD University

University of Ottawa

University of Toronto

University of Waterloo

University of Windsor

University of Western OntarioNipissing University

Brock University

University of Guelph

University of Waterloo

Wilfrid Laurier University

Manitoba
Winnipeg
Red River College

Assiniboine Community College

Fraser International College & Manitoba Institute of Trades and Technology

Wesley College

University Of Manitoba

University of Winnipeg

Brandon University

Saskatchewan
Regina

Saskatoon

Saskatoon International High School Program
Saskatchewan PolytechnicParkland collegeNorthlands collegeLuther CollegeSt. Thomas More CollegeHorizon College and Seminary
University of Regina

University of Saskatchewan

The First Nations University of Canada

Alberta
Edmonton

Calgary

NorQuest College

Lakeland College

SAIT Polytechnic

Battle River School Division
Calgary Board of Education

Edmonton Catholic Schools
Golden Hills School Division

Lethbridge School District

Medicine Hat College

Bow Valley College

Palliser Regional Schools

Southern Alberta Institute of Technology

Northern Alberta institute of Technology (NAIT)

Mount Royal College

Grant MacEwan University

University of Calgary

University of Alberta

Mount Royal University

University of Lethbridge

St. Mary's University Calgary

Concordia University College of Alberta

Athabasca University

Augustana University College

The King's University

British Columbia
Victoria

Vancouver

Vancouver Community College

Sprott Shaw College
Surrey Schools

Pattison High School

Northern Lights College

New York Institute of Technology, Vancouver Campus

Langley School District

Langara College

College of the rockies

Camosun College

North Island College

Northwest Community College

Okanagan College

Selkirk College

Glenlyon Norfolk School

Fraser International College & International College of Manitoba

Douglas College

Delta School District

College of New Caledonia

Cowichan Valley School District

Columbia College

Burnaby School District

Brookes Shawnigan Lake

Bodwell High School

British Columbia Institute of Technology

Vancouver Island University

Capilano University

Emily Carr University

Kwantlen Poly technic University

University of Fraser Valley

Thompson Rivers University

Royal Roads University

Simon Fraser University

Technical University of British Columbia

Trinity Western University

University of British Columbia

University of Northern British Columbia

University of Victoria

New Brunswick
Fredericton
Mount Allison University

Saint Thomas University

Universite de Moncton

University of New Brunswick, Fredericton

University of New Brunswick, Saint John

New Brunswick Community College

Nova Scotia
Halifax
University of King's College

Nova Scotia Agricultural College

Acadia University

Cape Breton University

DALHOUSIE UNIVERSITY

University College of Cape Breton

Mount St. Vincent University

NSCAD University

Nova Scotia Teachers College

St. Mary's University

New Foundland & Labrador
Memorial University of Newfoundland

Marine Institute
Dưới đây là hình ảnh phân bố của một số trường đại học cao đẳng tiêu biểu: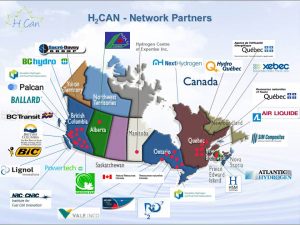 *Các trường đánh dấu in nghiêng là những trường nằm trong diện CES(du học không chứng minh tài chính)
Mật độ và sự phân bố các trường học đôi khi cũng ảnh hưởng đến cách chọn trường của các du học sinh vì nơi tụ tập đông đảo các vị trí trường học sẽ cho người học cảm nhận được môi trường học tập cạnh tranh đông vui, kết bạn được với nhiều người hơn, cuộc sống thường ngày vì thế mà cũng trở nên tấp nập, nhộn nhịp hơn nhiều. Nhưng bên cạnh đó, nơi tập trung ít sinh viên, học sinh hơn sẽ tạo cho du học sinh cơ hội dễ dàng để tìm kiếm việc làm.
          CÔNG TY TNHH PROSFA:
🏢Văn phòng: phòng 102, lầu 1, 43 Lê Thị Hồng Gấm, Q.1, TP.HCM
📧Email: hello@prosfa.vn
🌎Website: www.prosfa.vn
☎️Hotline: +84 907 018 834